Robert (Bob) Willitts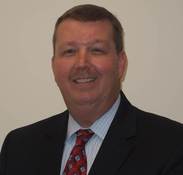 Robert "Bob" Willitts is Co-Founder and President of AcornSI. Bob works with AcornSI's leadership team to effectively execute the company's business strategy by providing overall direction and guidance for company operations. He also serves as liaison to it's partners and works with AcornSI's Advisory Board to keep them abreast of programmatic strategies and challenges.
Prior to founding AcornSI, Bob served as the Executive Vice President and Chief Operating Officer of Barquin International, an IT consulting firm strongly committed to solving the federal government's data problems by providing specialized services in analytics, business intelligence, data warehousing, information architecture and governance.

For nearly eight years, Bob led over 60 scientists and engineers providing support for customers across the spectrum of Maritime Intelligence, Surveillance and Reconnaissance (ISR) programs at SAIC, where he managed the Advanced Solutions Division of the Maritime Systems Operation. His leadership and deep understanding of the business space strengthened and solidified SAIC's position in those market segments. Earlier leadership roles included Senior Program Manager, managing a highly visible 200-member dispersed technical team, working with $60M annual budget and as a Senior Systems Development and Integration Manager, managing an Information Technology support contract covering a variety of system design, technical architecture, software and hardware development, configuration management, test, integration and operation activities.

Bob had a distinguished 24-year career with the U.S. Navy focusing on submarine special operations, where he served as a tactical advisor to submarine commanders. He achieved the rank of Master Chief and received several unit and professional awards, including the Meritorious Service Medal issued by the Director of Naval Intelligence.

Bob holds a Project Management Professional (PMP) certification from the Project Management Institute (PMI).

---